Bamboozle
the Bush It Brothers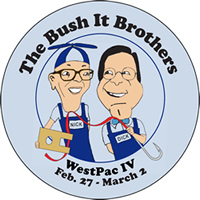 Thursday Evening
For many years now Nick and Dick have told each other that they know everything there is to know about the piano business. To prove this, one would try to stump the other with a difficult or unusual technical question; neither has ever been stumped. There are no witnesses.
Now it's your turn to "Bamboozle The Bush It Brothers"!
Submit your questions by email to rdpt@aol.com. The subject field of your email should read "Bamboozle". The person who submits the question we use will win a prize ----- a free round trip two-week vacation to Hawaii ---- or a temperament strip.
Friday Night
Film showing: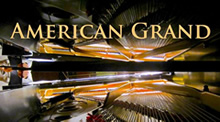 "American Grand"
Who knew that restoring a piano could be so dramatic?
Saturday Night
A return visit by Scott Jones at the
Pitchlock Piano Bar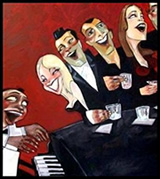 and Join Us in the Beautiful
San Francisco Bay Area
Special Registration price of
$339 for PTG members and
$389 for non-PTG members
is now extended through
the opening day of WestPac IV!
Click here for registration details
Detailed class schedule [PDF]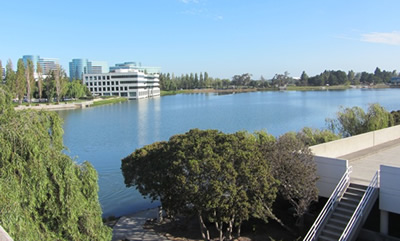 WestPac IV promises to be the best yet!
Back by popular demand ...

Short 40 minute classes