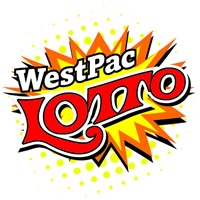 Someone from your chapter could win a free conference registration!
Details >>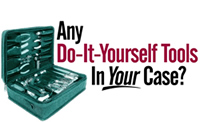 Show us your DIY tools!
Click here for details >>
Special Saturday
Mini-Tech Sessions
you won't want to miss!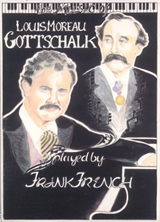 Friday Night Spectacular
Louis Moreau Gotschalk Concert with Frank French, RPT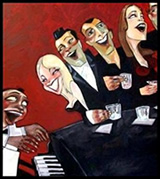 Saturday Night
PitchLock Piano Bar
BREAKING NEWS...
Register online for the
Conference before Feb. 26
at the REDUCED RATE

Your best opportunity in 2015
to receive instruction
in piano technology!
Select from over 55 fabulous classes on tuning, rebuilding, history, business, voicing, electronic tuning, and dampers!
Hands-On opportunities in various classes.
Note: If no rooms are available for Wednesday night or if you have any difficulties in reserving a room, please contact Bruce Stevens immediately at
562-335-8281
Awards Banquet/Buffet
with
Door Prizes
Our Saturday evening banquet will not only include the presentation of the James H. Burton and Sid Stone Service Awards but also include the drawings for our most special door prizes.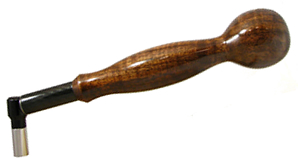 A beautiful hand crafted tuning hammer by Nate Reyburn (Cybertuner) will be presented to some lucky winner!
=========================
Randy Woltz, RPT - Conference Director
Bruce Stevens, RPT - Institute Director
Come Early and choose from 3 fabulous All-Day Thursday Seminars
Voicing New York Steinway Hammers Master Class
with Eric Schandall, RPT
First time offering - don't miss it!
How, when, and where to lacquer
Two Steinway grand pianos, one with new, and one with used, hammers
Full range of voicing techniques used in home and concert work
Additional fee applies
Lunch included
A Bellyman's Holiday
with Ken Eschete
The Soundboard Press - construction of a rib press and methods used to construct soundboards - live demonstration of procedures
Bridge Capping - puts a chisel in everyone's hand
Techniques and procedures for replacing fully-fitted block and use of Acryloid B-72
Additional fee applies
Lunch included
Make It Shine! Hands-On Polyester Repair & Finish
with Ruth Zeiner, RPT
Demos of scratch removal, simple fills, and larger damage and edge repair
Identify finish prior to deciding on a procedure
Grow your business with this needed skill
Additional fee applies
Lunch included
Our Exhibitors
Exhibit Hall Map [pdf]
Allied Piano
Bridgman Piano Tools
Brooks, Ltd.
Classic Woods by Phenoyd
Erwin's Piano Restoration
Faulk Tuning Hammers
Hailun USA
Inventronics, Inc.
Kawai America Corp.
Moondog Manufacturing LLC
North Bennett Street School
Pacific Piano Supply
Period Piano Center
Piano Technicians Guild
Piano Buyer
Pianotek Supply Company
Pitchlock, Inc.
Randy Potter School of Piano Technology
Reyburn Cybertuner
Ronsen Piano Hammers
Rubenstein Pianos
Shigeru Kawai Piano Co.
Sierra Software
Supply88
TPR Tools LLC
Websites with Ease for Piano Tuners
Wessell, Nickel, and Gross
Yamaha Corp. of America